Click Home Image to Go Back to Home Page

---
Burning Man, August 2008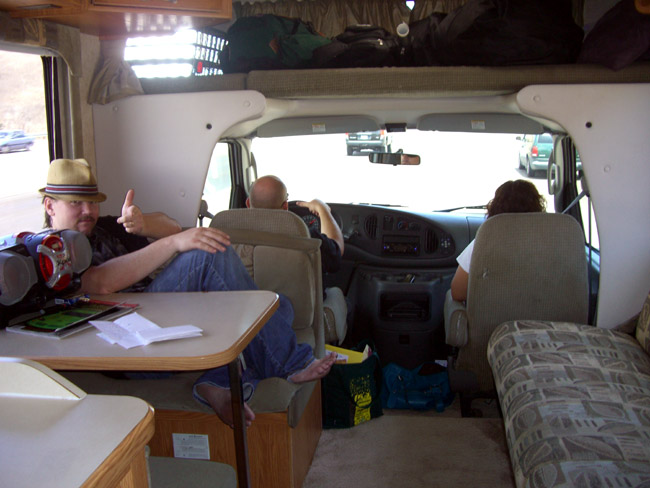 The RV ride on the way up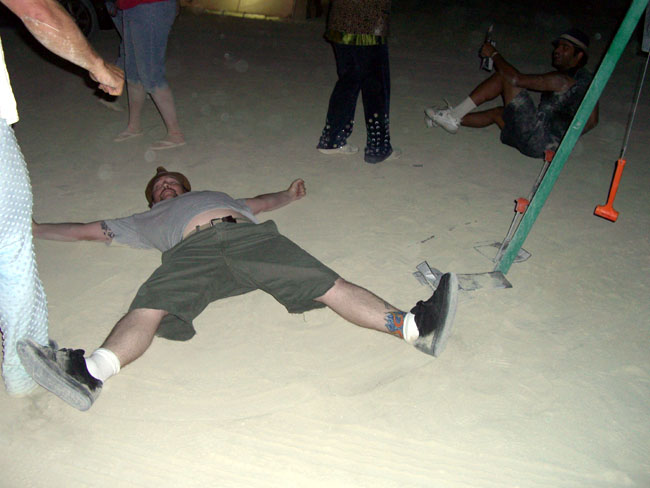 Making the Virgin Burners do sand angels before they can enter.
Ring the bell and we're in!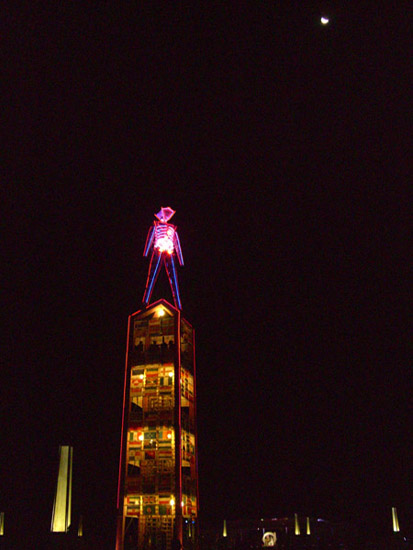 Checking out The Man our first night there.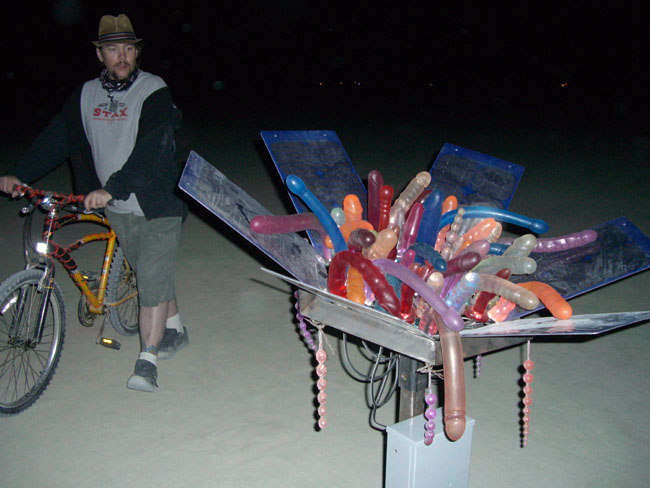 Saw these beautiful glow-in-the-dark flower installations from afar, I was standing next to them when I noticed what they were.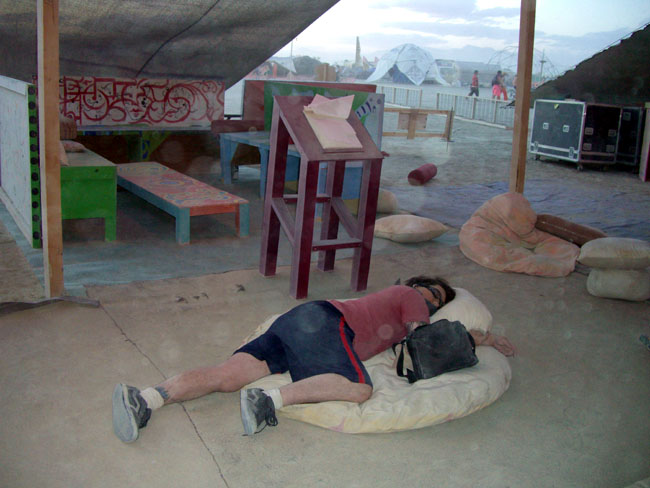 Taking a nap at Center Camp, notice the goggles & bandana so he can sleep through the next sandstorm when it rolls in?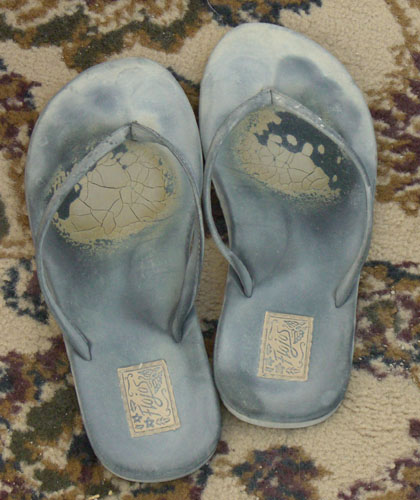 There is no such thing as clean at Burning Man