---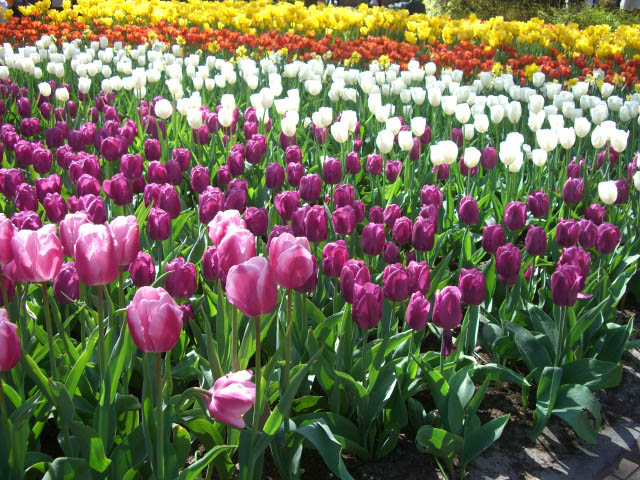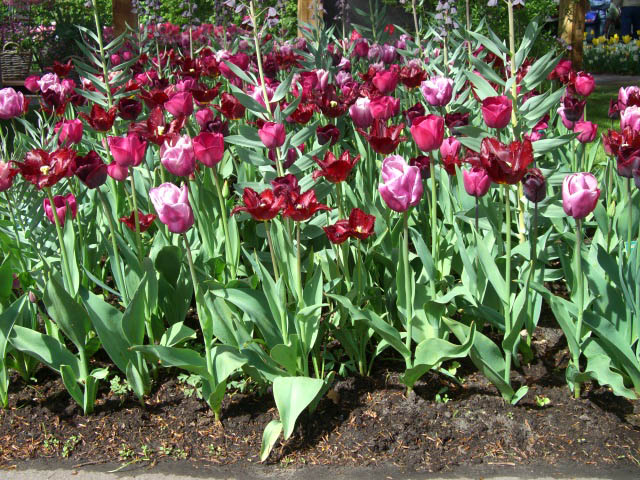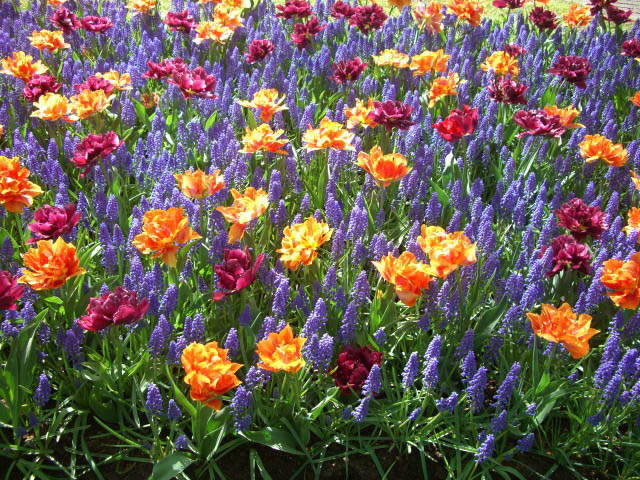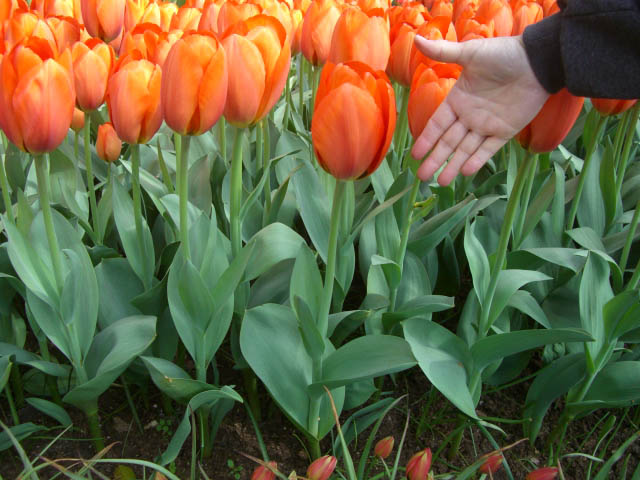 Again, look at the size of the flower verses the size of her hand!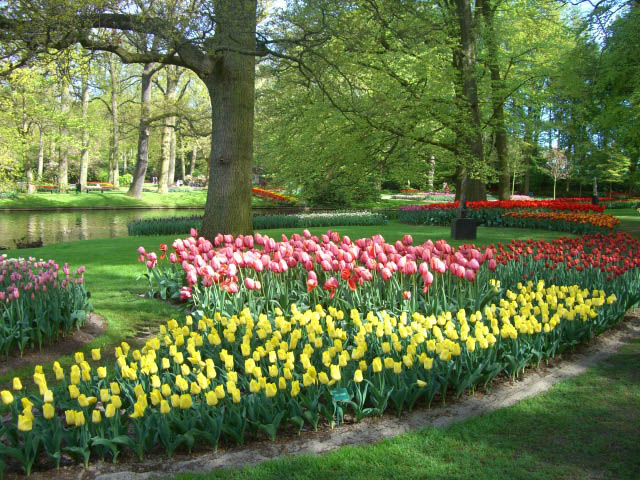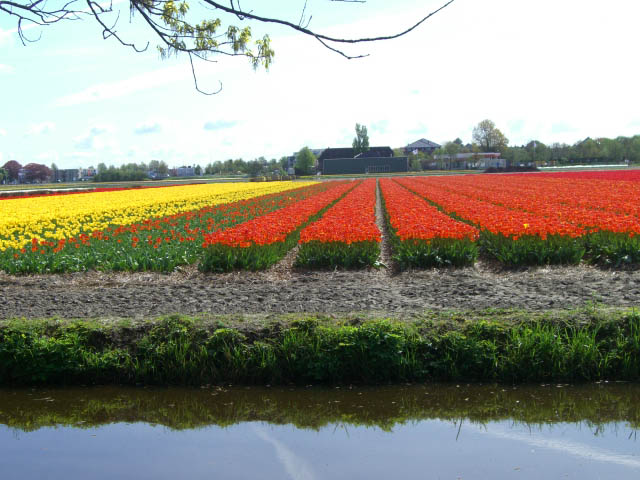 Section of the flower fields before the bulbs are harvested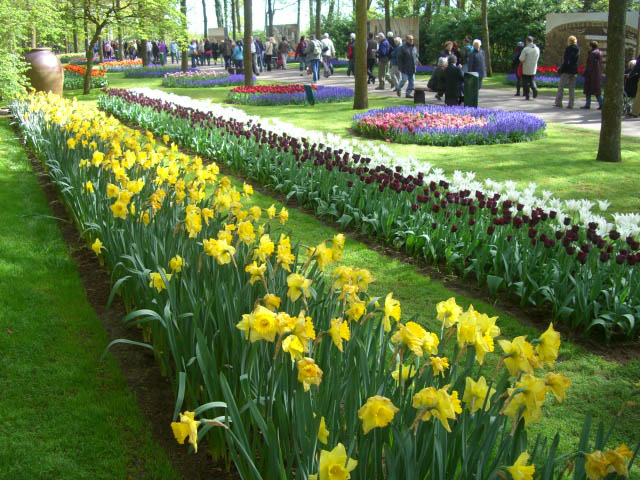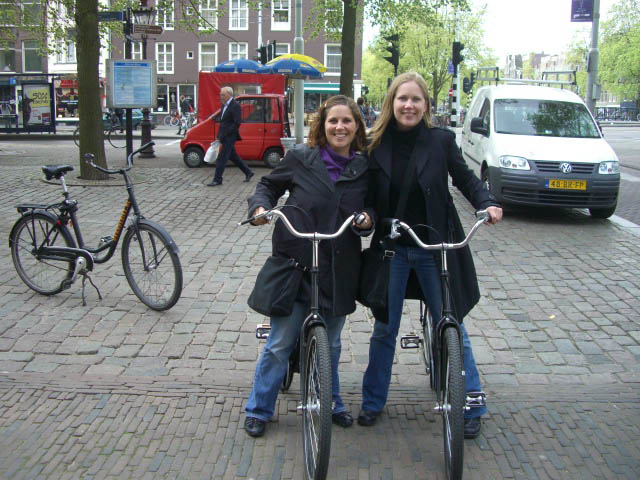 Anna and I took a bicycle tour of the city. Most locals use bicycles to get around town, we saw some fun bicycles!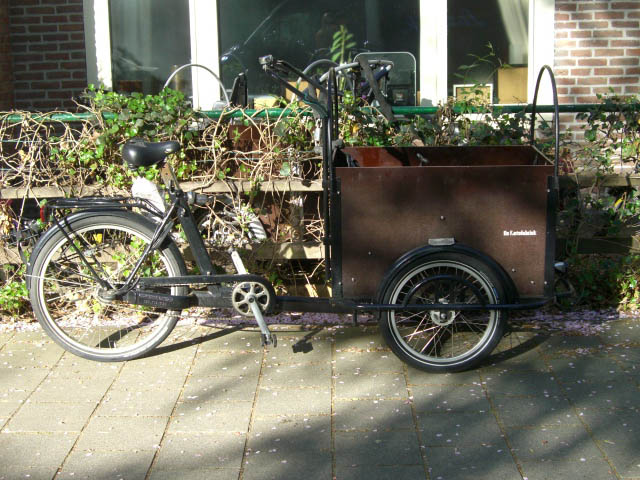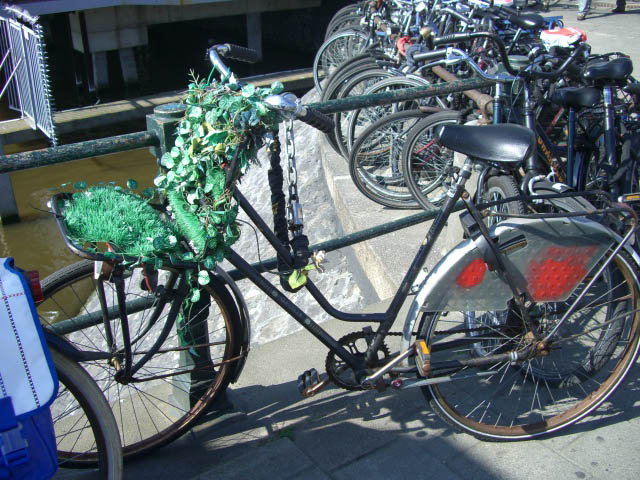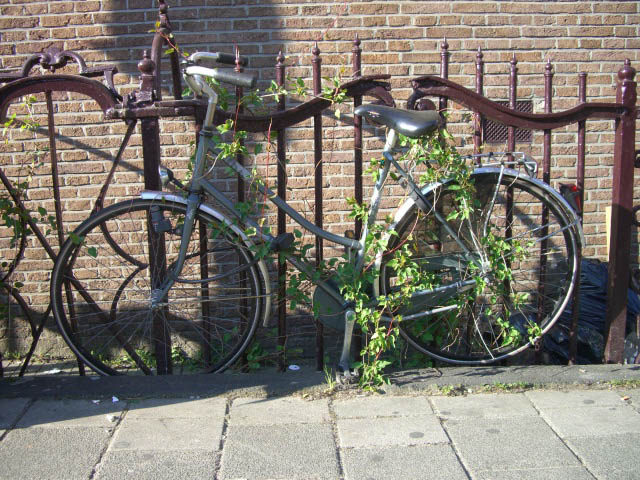 This one had been chained to the fence for so long vines were growing on it!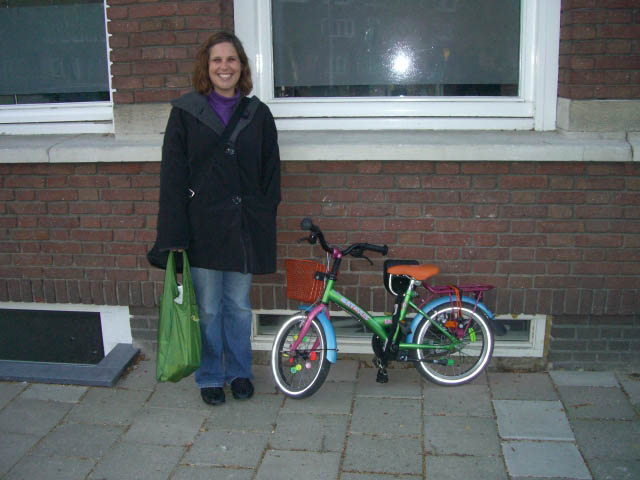 Awwe, so tiny!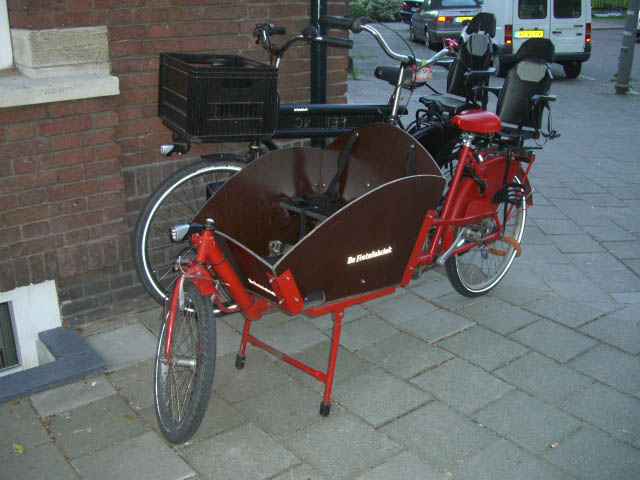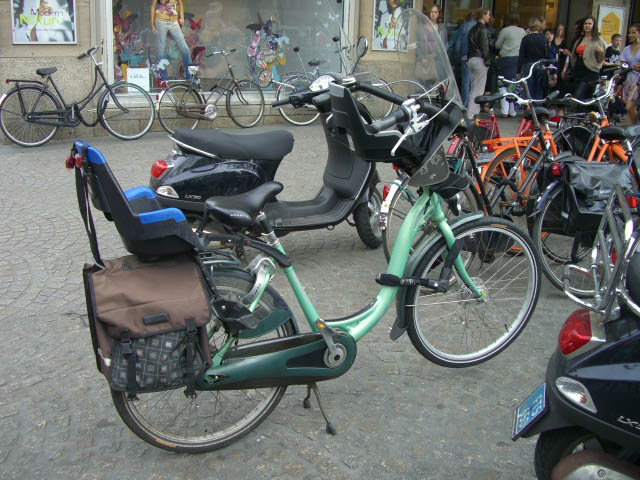 Many had enough to carry one adult and two children.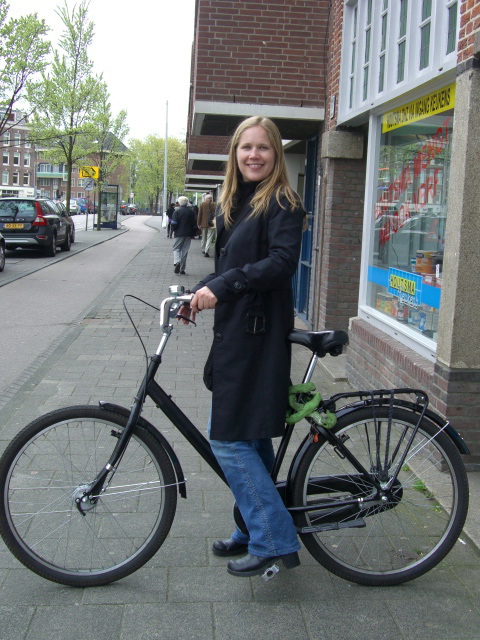 Me on my bike!
Click Right Arrow to Go to Next Page of Pictures